Job Areas
At Cognitran we are always looking for talented individuals around the world to join our dynamic and diverse teams. If you enjoy working with the latest technologies on new and exciting projects and are looking to further your career we would like to hear from you.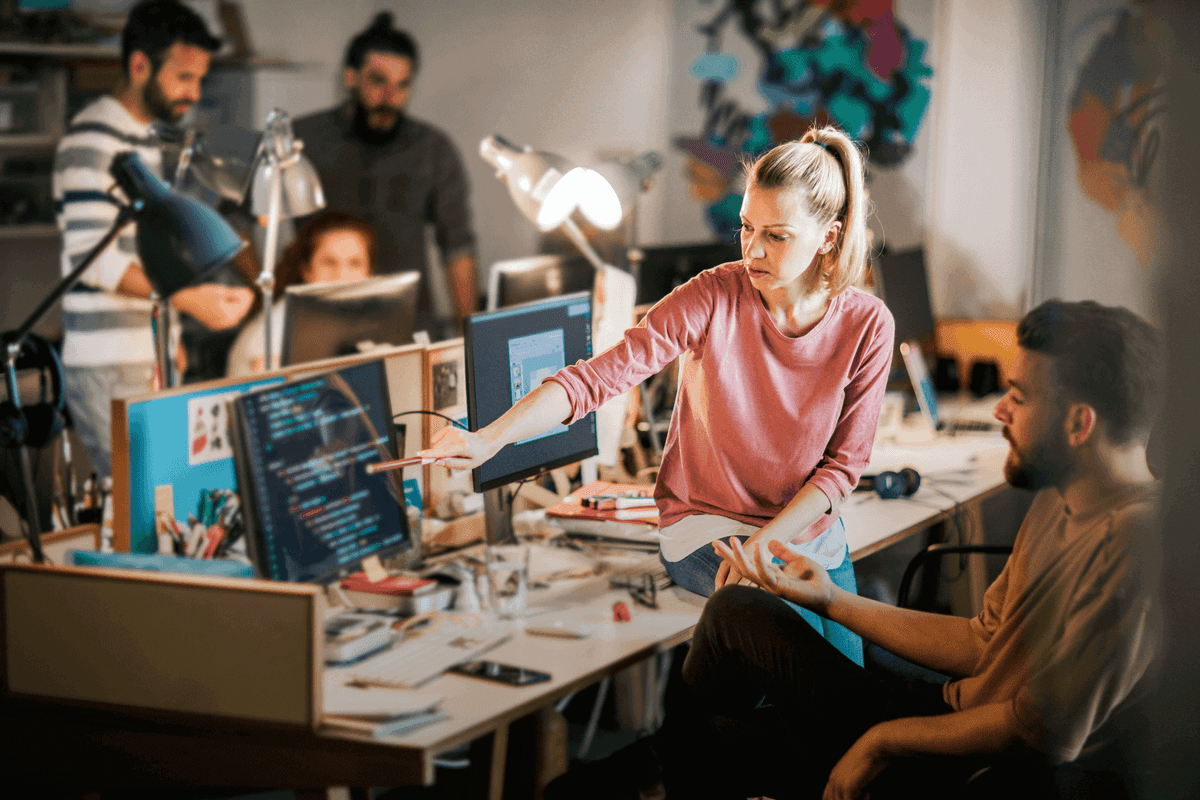 What is it like working for Cognitran?
Business
Relationship
Manager
I started my career at Cognitran as a Programme Manager ensuring the successful delivery of our Products and Services to Ford Motor Company and JCB. During this time, I was part of a team, which successfully won new business with Harley-Davidson Motorcycles. Being a motorbike enthusiast, this was a fantastic opportunity to bring together my work and interest. One of the many highlights was when my colleagues and I visited the world-famous Harley-Davidson factory in Milwaukee.
As a result of this experience and the successive work, Cognitran recognised my skills as a Business Relationship Manager and provided me with an opportunity to move into this role. I now look after Cognitran's Business Relationship with Ford Motor Company globally and B2B partnerships with other automotive companies.
What excites me the most about my role is the variety and the free reign to develop existing relationships and to also work with our Sales Team to develop new business in the rapidly expanding Electric Vehicle (EV) sector.
Sanjay Fernando,
Business Relationship Manager
Executive
Business
Development
Since starting my journey here at Cognitran I have grown both personally and professionally. As a passionate professional, I take great pride in getting to work with some of the most progressive and intelligent business leaders at the biggest and brightest global manufacturers, helping them shape their Aftersales operations. You are never standing still, there are always new exciting challenges to tackle head-on and opportunities to add value to the customer, enable smarter enablement, digital and technology decisions whilst also supporting career progression.
Leading business development across Europe & Asia has opened the door to incredible opportunities, from continuous learning whilst working with a world-class Cognitran team built of some of the best strategic and technical minds in the industry, to delivering state-of-the-art digital aftersales ecosystems, to making new business and personal relationships around the globe - it is an incredibly rewarding experience.
Mark Bolton,
Executive Business Development -
Europe & Asia
I started my career at Cognitran in 2016 initially as a Junior Business Analyst on a project for Ford Motor Company. I enjoyed this immensely and within 6 months an opportunity arose for a Business Analyst to work on a European-wide project to integrate Dealer Management Systems with backend systems. This seemed a daunting task due to its complexity, however, encouraged by both colleagues and in the fact the customer, with whom I had built a relationship with, I took on this challenge. After several months my part of the project was successfully delivered and I was keen to develop my skills and career further.
Having worked with and seen the work undertaken by Scrum Masters I was interested in moving in this direction; I enjoy the team aspect of Agile and working.
Following this and as a result of the Agile transformation, I was one of the first certified Scrum Masters at Cognitran and was able to work closely with the product owner and business stakeholders to deliver market-leading solutions. Since then I have been able to work closely with a variety of customers such as Ford Motor Company, Jaguar Land Rover, and BRP and I am now the Scrum Master for our core ITIS and Blaise products.
Daryl Barker,
Scrum Master
Starting out with taking computer science classes in high school, my love for creating software took hold. I'm a graduate from Eastern Michigan University who heard word of Cognitran shortly after graduating. Perusing between different software development opportunities made it clear that Cognitran stood out from the rest with their software/client experience and automotive focus.
My experiences at university and knowledge from self-teaching stood out to Cognitran and they gave me the opportunity to fulfill the Junior Software Developer role. With the help of co-workers and lightning-quick communication for any questions I had, I became a part of a team in no time.
The Cognitran business relationship with Ford Motor Company has created many opportunities. It has allowed me to be hands-on with several vehicles which gives me the opportunity to see the impact of software I write in real-time. Being a part of Cognitran has improved my skills in writing software, working with a team, and developing new relationships with my co-workers.
Aaron Schultz Jr.,
Junior Software Developer
I began working for Cognitran in 2014, initially testing the JCB Blaise implementation. I was able to spend considerable time with the customer understanding their requirements and increasing my knowledge of how we can work with them to build a market leading product that would fit their needs. Since then, I have worked with many of our blue chip automotive customers such as Harley-Davidson, Kawasaki and Jaguar Land Rover.
I am very passionate about wanting to provide a service to our customers which goes above and beyond their expectations; while testing I am able to provide analytical feedback and insight based on the knowledge of how our customers use our software and will always look for ways to improve processes for the end user. Often I will assist the Project Managers in giving feedback to clients and will actively engage with them when required.
At Cognitran I have been able to use my knowledge and skills as a tester not only to help build better end products, but also to become involved in product training and coaching both internally and externally.  What I really love about working here aside from the people, is the openness; if you have an idea to change or improve something, someone will always listen and consider your opinions and ideas, you really do feel what you are doing matters.
Chris Adley,
Senior Test Analyst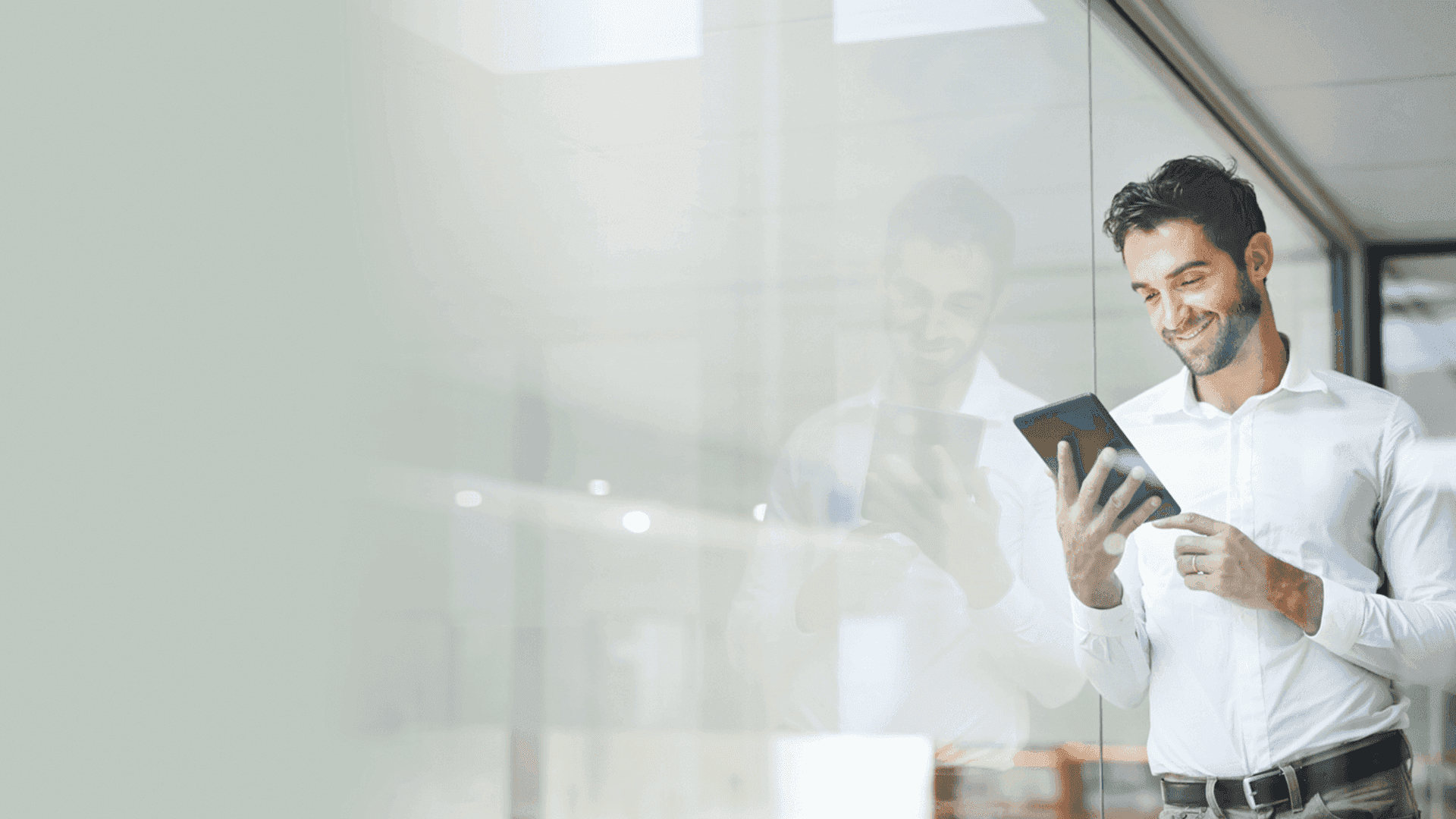 Get Discovered
Introduce yourself and share your CV, we will get in touch if there is a position that seems like a good match.Submit your CV