David Butterworth Joins Cognitran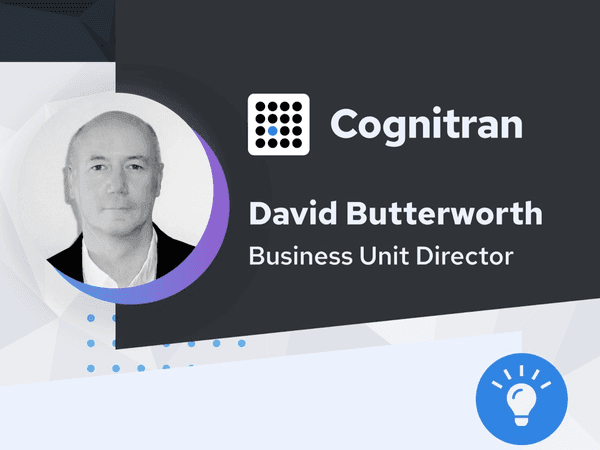 Today we wish to announce the appointment of David Butterworth as Business Unit Director at Cognitran.
David was previously Managing Director at Bosch Automotive Service Solutions Ltd and brings a wealth of technical and business acumen aligned with a strong interest in Automotive OEMs, Smart-mobility, IoT, Software, Diagnostics and Technical Information Services.
David's unparalleled knowledge and experience of working with automotive OEMs and Tier 1 suppliers, including Ford Motor Company, Jaguar Land Rover, Daimler AG, BMW Group, Renault Group, Nissan Motor Corporation, Volvo Trucks and McLaren Automotive Ltd will steer Cognitran into the next chapter of exponential growth.
I am very excited by this opportunity as the entire Automotive Industry moves towards a more software-based environment. I see Cognitran playing a pivotal role in this paradigm shift through its new and disruptive products such as Blaise (CCMS) and ITIS (Integrated Technical Information System).
The modular nature of these products provides a platform on which OEMs can build a functionally rich aftersales solution; leveraging modules such as Sensei data analytics and Cognitran's Cloud-based diagnostics solutions will be key to how OEMs operate in future.