MSXi Partnership Announcement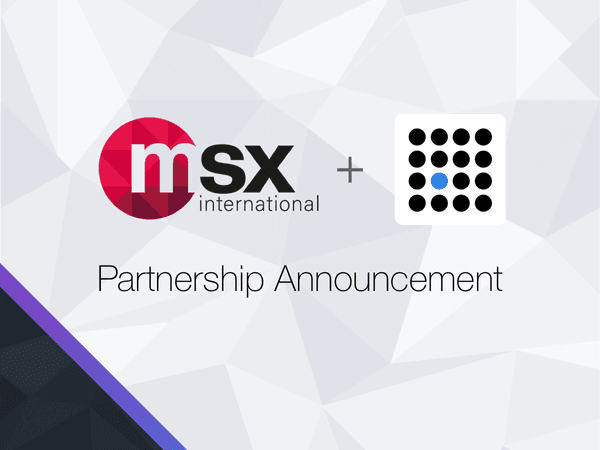 Monday, June 21 - MSX is pleased to announce a new partnership with Cognitran. This partnership was secured to further enhance MSX's authoring and publication capabilities and to deliver the highest quality technical information in the development of Owner Manuals.
As experts in the field of technical publication authoring, MSX is always looking for better ways to deliver solutions to its automotive clients. In this case, the company saw incredible value in Cognitran's Component Content Management System (CCMS), Blaise . This next generation CCMS is built specifically for the Engineering and Automotive sectors and provides an all-in-one solution for technical authoring and publication.
Blaise offers an out-of-the-box solution that grants MSX unrivaled flexibility, connectivity, efficiency, and control throughout the entire authoring process – all the way to translation and approval. The extensive features and benefits of the platform include:
Easily configurable workflows that support all aftersales documentation types
Integration with translation suppliers and automated publishing to downstream systems
Reduction of Desktop Publishing (DTP) effort
Rich analytics and reporting of workflows and translation
Detailed publication reports and real-time dashboards that track the entire authoring process
This partnership between MSX and Cognitran combines the industry knowledge and expertise of MSX with the leading content management system powered by Cognitran allowing the delivery of innovative solutions that add additional value to automotive businesses.
I am very proud of how the teams at MSX and Cognitran have worked together bringing their respective skills and knowledge to the table. The solution is remarkable in terms of business value and technology.
This success is a clear indication of what can be achieved when two great companies work together to create more value for their customers; I see this as the first of many future successes which will be realized through this formidable partnership.
About MSX International
Headquartered in Detroit (US) and Colchester (UK), MSX International (MSX) is a leading provider of technology-enabled business process outsourcing (BPO) services to OEMs in more than 80 countries. MSX's deep automotive industry expertise, combined with advanced data analytics and custom software solutions, improve the performance of automotive dealership networks by increasing revenue, reducing costs and enhancing customer satisfaction. The company's broad BPO services suite supports OEMs across Warranty and Technical, Parts and Service, Channel Management, Customer Engagement, and Fleet and Mobility. MSX employs more than 5,000 team members worldwide.
https://www.msxi.com/ For more information, contact Ralf Kronenbuerger rkronenbuerger@msxi.com
About Cognitran Limited
Headquartered in Reading (UK) and Detroit (US), Cognitran is a Global OEM IT Partner; we are leading experts in Aftersales, Diagnostics, Service Analytics, Content Management & Multilingual Publications. At Cognitran, we connect innovation champions, forward thinkers and world-class partners in the Automotive, Engineering and IT industries to create next-generation digital solutions. Promoting digital excellence and innovation, together in collaboration with OEMs we support global initiatives and power tomorrow's strategic vision, today.
https://www.cognitran.com/ For more information, contact Mark Abbot-Cole mark.abbot-cole@cognitran.com