Snap-on appoint Dr. Chris Senior as Cognitran's Technical Authority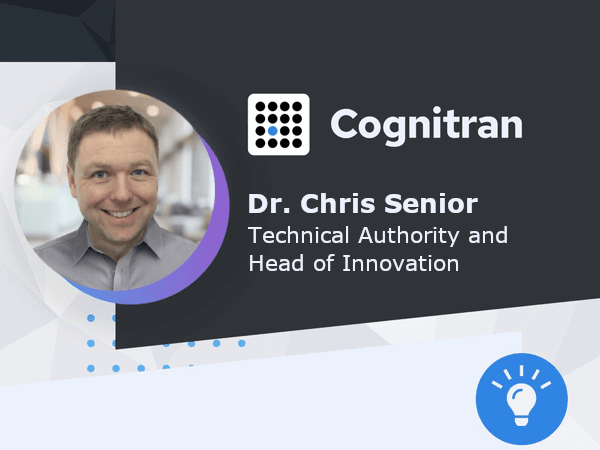 Today we are excited to announce the appointment of Dr. Chris Senior as Technical Authority and Head of Innovation. Chris will focus on helping our product engineering teams deliver high value solutions to our OEM customers globally and to drive forward our product roadmap.
Chris holds a Doctorate in Engineering (EngD) from Cranfield University in software architecture and API design. Prior to Snap-on's acquisition of Cognitran in August 2019, Chris was most recently Product Specialist, the position he held since 2007. Chris has more than 20 years experience in developing technology for OEM Aftersales Engineering and Service Operations.
As part of a wider investment in software capabilities across the Snap-on organisation, Chris is now helping to lead Cognitran in delivering the next generation of intelligent, scalable and secure digital productivity solutions. These will continue to be built around our three core pillars of innovation, technology and strong customer orientation.
I am very excited by the possibilities of what we can create in our combined engineering team to support future growth and needs of our clients. I look forward to working with the team and further advancing our investment in delivering new digital capabilities to the aftersales ecosystem that enable OEM customers to make smarter decisions, grow their businesses and create exceptional customer experiences.